Maternity Wellness
Coverage and benefits
Your HealthSelect benefits provide coverage for pregnancy and maternity care including: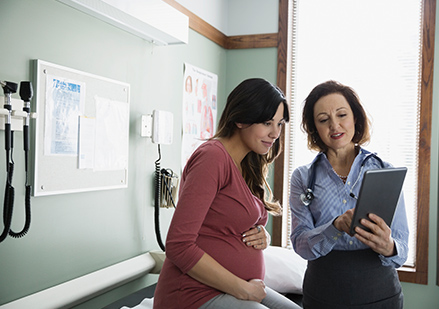 maternity-related medical services for prenatal care and postnatal care,
delivery services provided by the delivering physician,
laboratory tests,
sonograms,
stress tests,
amniocentesis (sampling of amniotic fluid),
expenses for the hospital inpatient stay, including assistant surgeon or anesthesiologist fees, if required, and 
lactation support and counseling sessions in conjunction with childbirth including breast pumps, accessories and supplies.
For complete details on coverage and benefits, please reference your plan's Master Benefits Plan Document found on the Publications and Forms page.
Pregnancy resources
Maternity Wellness Guidelines Flier
Learn about routine recommendations for a healthy pregnancy from your first prenatal visit to after giving birth.
Care Management Program
If you have questions about your pregnancy or need any extra guidance or support, contact BCBSTX toll-free at (800) 252-8039 (TTY: 711) between 8 a.m. - 6:30 p.m. CT Monday-Friday and ask to speak with a clinician. Clinicians can help you with topics such as prenatal health, maintaining an ideal weight and healthy lifestyle.
Well onTarget® digital self-management programs
Well onTarget offers digital self-management programs to support healthy pregnancies through every stage.
To access these programs:
Access Well onTarget® by logging in to Blue Access for MembersSM and clicking on the "Wellness" tab. 
On the Wellness page, click on the "Visit Well onTarget" button under the Well onTarget section. You will be redirected to Well onTarget. 
Click "menu" in the upper left corner.
Select "self-management programs" where you can choose one of the five available "Nurturing Your Healthy Pregnancy" courses.
BCBSTX Personal Health Assistants are available
by phone
Call a BCBSTX Personal Health
Assistant toll-free
Monday-Friday 7 a.m.-7 p.m. and
Saturday 7 a.m.-3 p.m. CT.